Overview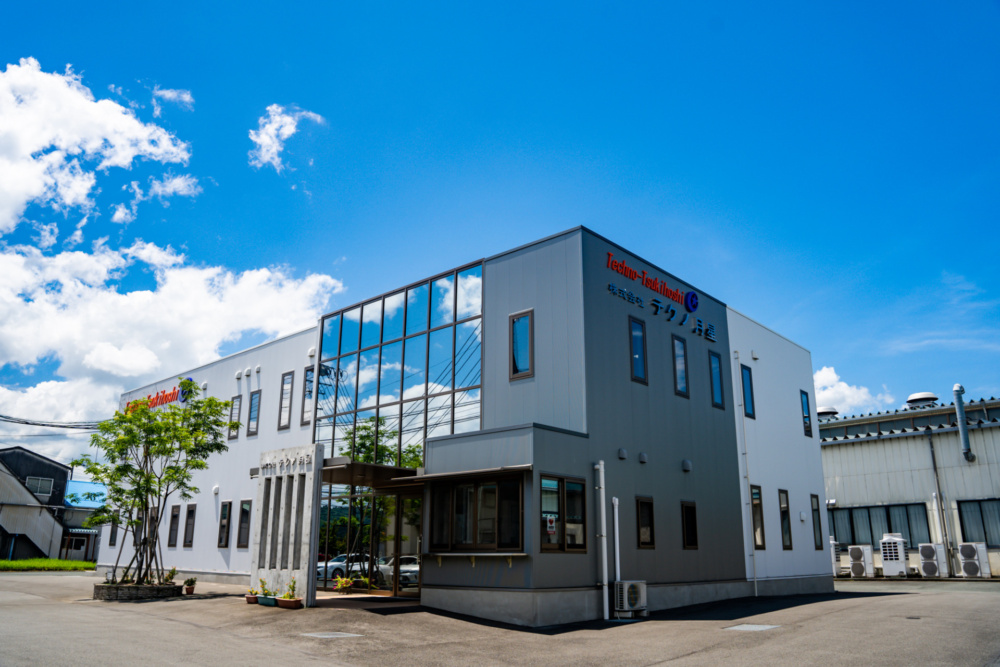 Located in Ukiha, Fukuoka, in Kyushu, southwestern Japan, Techno-Tsukihoshi Co., Ltd. manufactures chemical products and industrial rubber goods.
The company has two business divisions: its Rubber Chemicals Division and Industrial Supply Division, developing and manufacturing high-quality products.
Company Overview
Company name: Techno-Tsukihoshi Co., Ltd.
Representative: MASATOSHI KAKINAGA, Representative Director
Address: Ukiha-Machi Takami 215, Ukiha-Shi, Fukuoka, JAPAN
Post code: 839-1498
tel. +81-943-77-2141 fax. +81-943-77-6949
Capital: JPY 90,000,000
Annual Sales: JPY 2,500,000,000
Established: 2004/4/1
Officer: MASATOSHI KAKINAGA, Representative Director
    KATSUNORI HIGUCHI, Managing Director
    TAKAYUKI TAKAOKA(part-time), Director
    MITSURU KINOSHITA(part-time), Auditor
Number of employees: 180
Certification: ISO9001/2008 Certification Ecoaction21
Business Outline
Rubber Chemicals Division
The Rubber Chemicals Division deals with four product areas:
– Molded rubber products
– Rubber gloves
– Cushion flooring materials
– Glass bottle coating
Techno-Tsukihoshi Co.,Ltd.
Chemicals Division
215, Takami, Ukiha-Machi, Ukiha-Shi,
Fukuoka 839-1498 JAPAN
tel. +81-943-77-2278
fax. +81-943-77-3180
Rubber Molded Products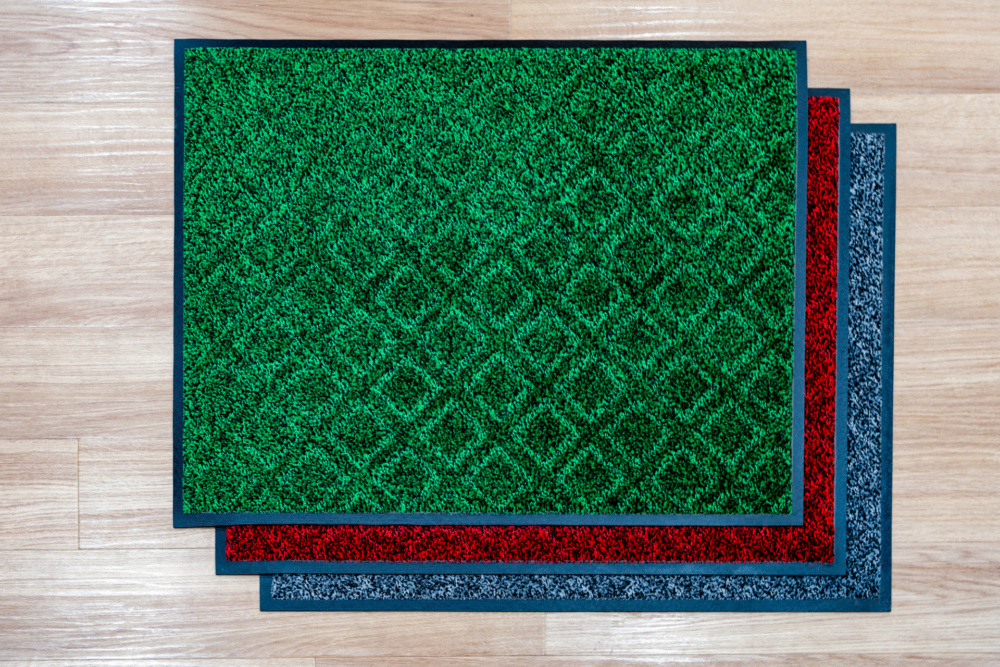 Techno-Tsukihoshi manufactures general-purpose products including ethylene propylene diene rubber goods, special chemical composition goods such as silicone rubber and fluororubber, and can also design compositions to match our customers' needs.
We also design molds according to the materials and shapes of rubber.
We can also create molds that combine metal and resin and manufacture everything from small items to large-scale products.
– Press-molded goods
– Injection-molded goods
– Pressurized molded goods
– Other items
Please ask us about our rubber molded products.
Rubber gloves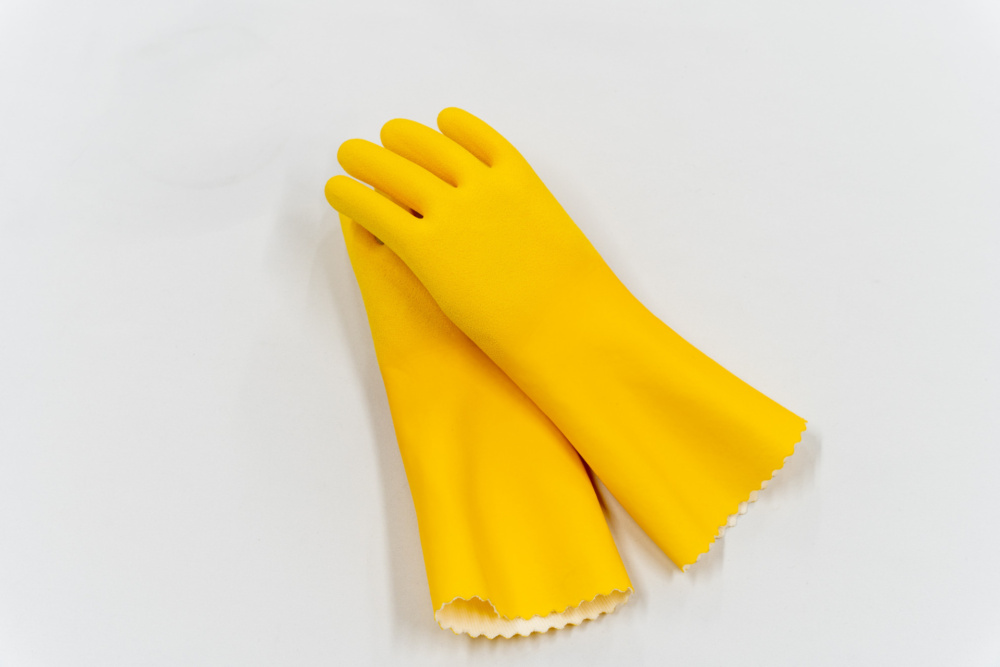 We make rubber gloves with functional structures that excel in practicality and may be used for an array of purposes.
Work in comfort with our extensive lineup of sizes.
– Electrical insulated rubber gloves [Tsukihoshi SOFTER]
– Protective gloves
– Work gloves
Cushion flooring materials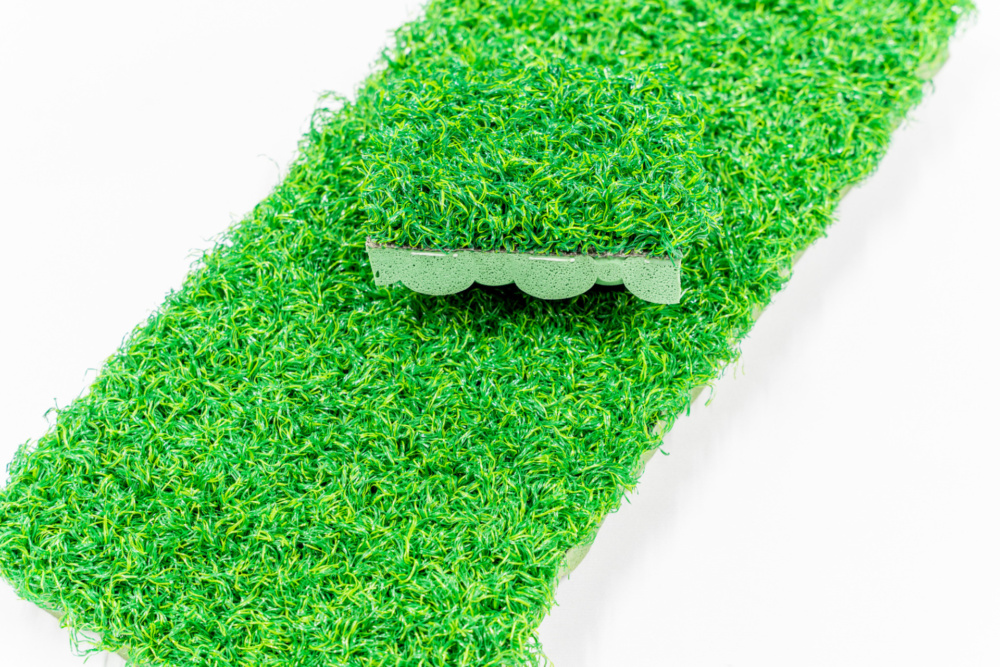 We offer shock-absorbent cushion flooring materials that protect you from accidents and injuries.
These are products made of polyvinyl chloride reinforced with solid polyester fibers.
They're brand-new and can be used as multi-purpose cushion materials.
– Underpads
– Bio-cushions
– Other items
MUL-T-COTE multi-coating for glass bottles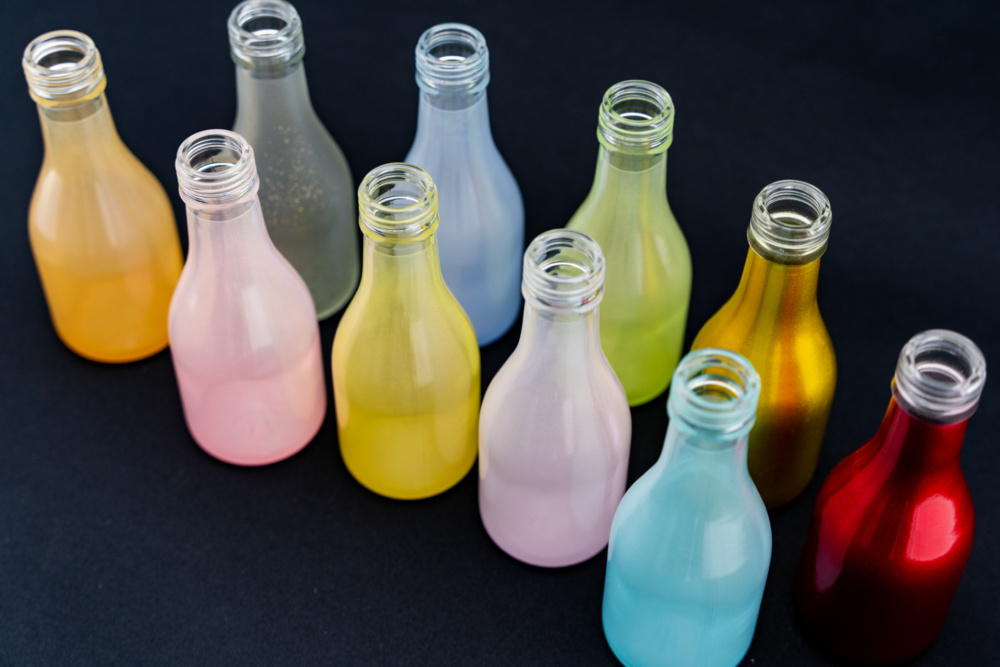 While average glass bottles are weak against shock, they become heavy and challenging to use when you make them thicker for better durability. In addition, dyeing glass bottles in small quantities is not suitable from a cost perspective.
Our products have resolved those challenges through our proven technology using anti-shatter coating.
Because they're safe and beautiful, our products are used by glass bottle manufacturers in Japan.
Industrial Supply Division
Using our ample manufacturing facilities and proven technology, we put our products through comprehensive quality control in their production.
These products are our answers to the high-level demands of the steel industry, shipping, auto, and other new industrial areas.
– Rubber sleeves
– Rubber-covered rollers
– Extruded rubber products
– Rubber lining
– Molded products
– Rubber fenders
– Special rubber products
Rubber sleeves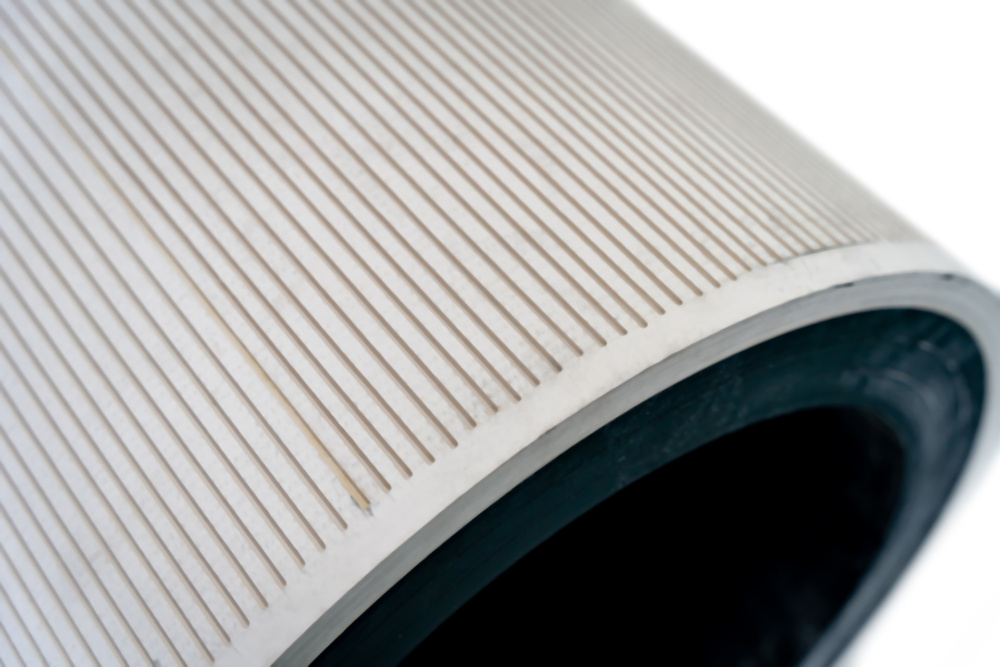 This is an innovative product that greatly improves coil manufacturing efficiency.
The rubber attachment replaces the conventional metal attachment and can be attached and removed in a single motion.
Rubber-covered rollers
This is a product that leverages the elasticity of rubber by effectively using rubber's heat, oil, chemical, and wear resistance.
Extruded rubber products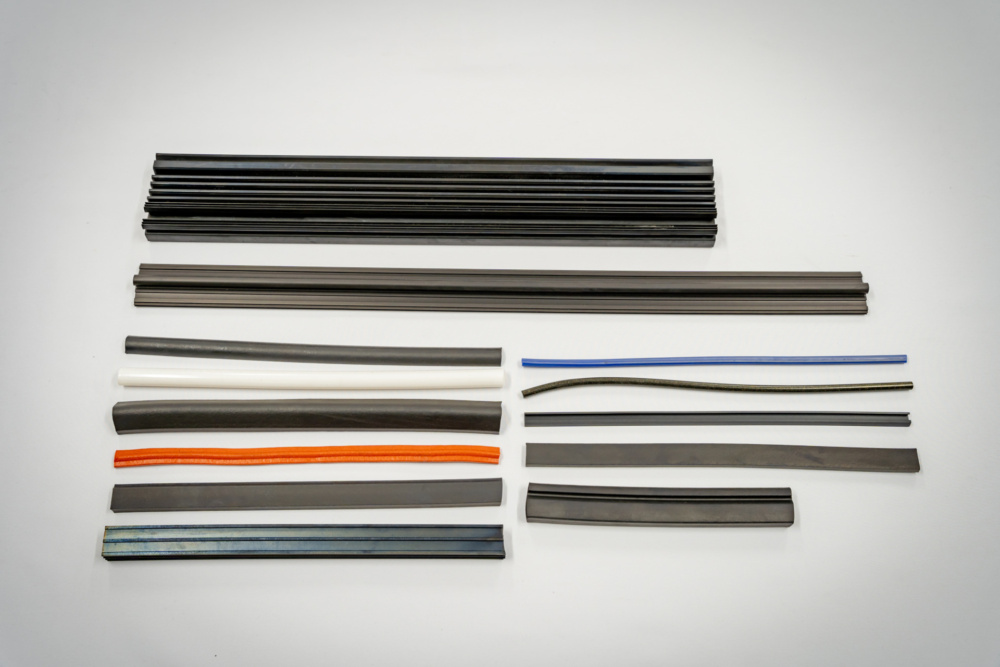 We manufacture quality products using state-of-the-art equipment connecting a screw-type vent extruder to a continuous microwave vulcanizer.
Rubber lining
We protect surfaces by bonding rubber to metal.
Oxidation-resistant metals such as stainless steel and other alloys are expensive and there are limits to the types of chemicals that may be used. Ceramics and glassware are susceptible to changes in shock temperature or damage during transport and handling, and also highly priced.
Alloys such as white cast pig iron have been used to date as wear-resistant material; however, it has low wear resistance, it's expensive, and is difficult to process.
Rubber lining minimizes such issues concerning chemical and wear resistance.
Molded products
From mold designs to finishing rubber products, these are products made in our integrated manufacturing system.
They're used as parts for electronic, chemical, shipping, printing, agricultural and transport machinery, and sport and leisure goods.
– Diaphragms and other molded products
– Various O rings
– LOVO-PADs (low outgas anti-vibration pads)
– Rubber tolls and products with baked-on rubber
– Rubber shaft couplings and cushion rubber
– Structures, and more.
Rubber fenders
Our rubber fenders absorb shock and protect ships from damage.
Fenders are necessary for the smooth berthing of large ships such as tugboats. With leisure boats and tour boats, fenders absorb impact and can also be noted for their aesthetic appearance, including design and color.
– Bows for ships/fenders for sterns
– Fenders for the broadside of ships
– Square fenders
– D type fenders
– Arched fenders
Special rubber products
– Urethane cast products, silicone/fluororubber products
– Rubber sheets, blade-type blanked products
– AMB rubber (butterfly valves)
CONTACT
For inquiries about our products, please contact us at the address below.
E-mail: techno-info@moonstar.co.jp